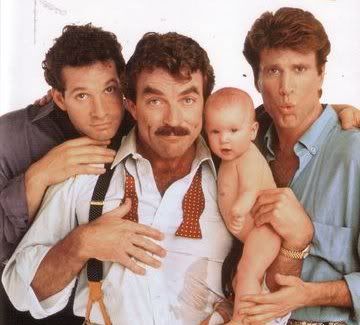 Actor Steve Guttenberg will reunite with Tom Selleck and Ted Danson for a new sequel to 1987 hit movie Three Men And A Baby.
The acting trio scored huge box office success with their comedic turn as bachelors forced to look after a girlfriend's kids after they are left holding the baby.
They made a sequel in 1990, titled Three Men and a Little Lady, and now, 18 years later, Guttenberg, Selleck and Danson are set to reprise their roles for a new installment.
Guttenberg, 50, says, "Tom Selleck, Ted Danson and I are looking to make another Three Men And A Baby movie. It's called Three Men and A Bride. The script is pretty much written and we are really keen to get that made. We're very hopeful." Guttenberg is also in the process of reviving the Police Academy franchise, which shot him to fame in the early 1980s. Source