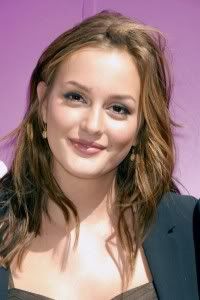 Leighton Meester is an aspiring Singer-Songwriter, best known for her role as Blair Waldorf in the TV show Gossip Girl. Her first acting role on a television program was on NBC's legal drama Law & Order in 1999. Other series in which Meester has appeared include Surface, Entourage, CSI Miami, 8 Simple Rules, 7th Heaven, and House. Now Leighton is taking a stand against domestic violence by raising awareness of the horrible situation.
"I think it's an issue that everyone can take part in because it applies to everyone. You can be a victim or someone you love can be a victim. The more people are aware, the more it can be prevented." Meester said as a woman, she has a special interest in the issue. "No matter who is affected by domestic violence, I take it personally, so I think it's partly my responsibility to talk about it."
For more information and to contact the National Domestic Violence Hotline in the US, click here. To contct the Domestic Violence Support Group, click here.